Gorgeous.
Sophisticated.
Energetic.
These words are an understatement compared to the majesty I experienced in Vancouver. After adding this city to my ever-expanding bucket list just weeks before, an unbelievably priced roundtrip ticket presented itself that I couldn't overlook, and just like that, I set out on a weekend adventure to Vancouver that I will forever cherish.
Vancouver, colloquially referred to as Van City, is well-known for its eco-friendly practices, jaw-dropping landscapes, and diverse culture. Check out the main attractions I had the opportunity to visit below.
Vancouver Lookout
Shortly after hopping off the Skytrain, I found myself in the heart of the Vancouver downtown area. Stepping out to clean air and streets was quite a shift from my experience in other metropolitan cities. Located at the top of the Harbour Centre building, the Vancouver Lookout offers a panoramic view of the entire Vancouver area. You can take in a view of the shiny and sleek skyline, walk a few steps to either side, and take in an ocean landscape bordered by lush rainforests and snow-capped mountains. It was really showing off, and I humbly savored each and every aspect of Vancouver's majesty from above. This attraction is perfect for first-timers looking to gather a real life map of the city adventures to come.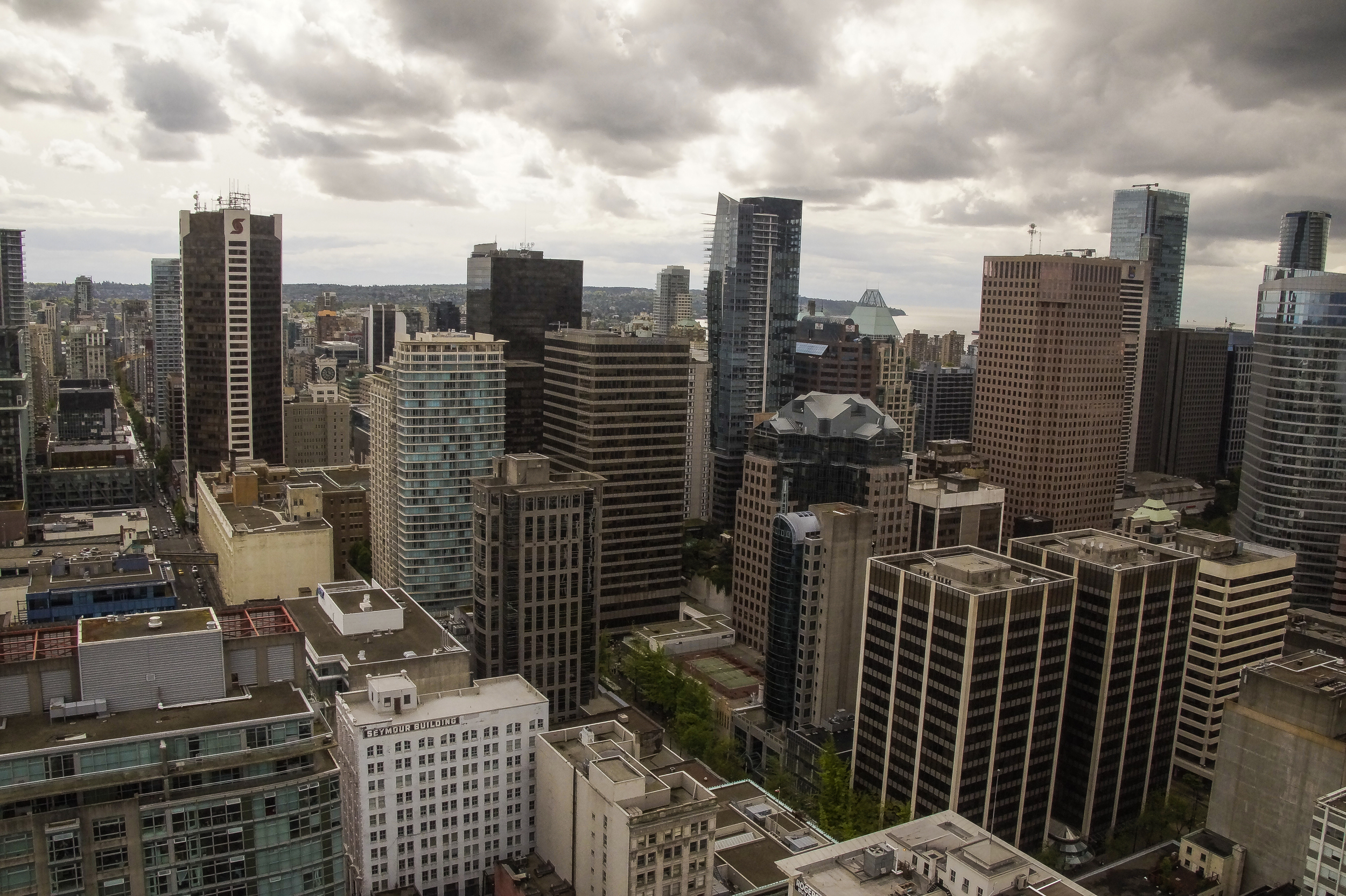 English Bay Beach
After taking a break at one of the what seemed hundreds of Starbucks in the city, I caught the bus towards English Bay Beach.
Sidenote: Public transportation in Vancouver is superb! The trains are clean and quiet, and the bus drivers are friendly. I wonder how less hectic major cities would be if they had a system that ran this efficiently.
As the beach slowly came into view, another sight caught my attention. An art installment of gigantic sculptures filled a small garden area. These sculptures, named A-Maze-ing Laughter, was created by artist Yue Minjun. The sculptures depict various forms of hysterical laughter that the artist fashioned after himself. A nearby wall holds a quote that says, "May this sculpture inspire laughter, playfulness, and joy in all who experience it."
Shortly after, I found my calm on the shores of the English Bay. Families shared meals and children scurried around as the waves rippled in, reflecting a strong storm soon to come. These ominous clouds didn't stop me from walking along the shores, taking in the misty sunset and aquatic breezes. Then there was a downpour.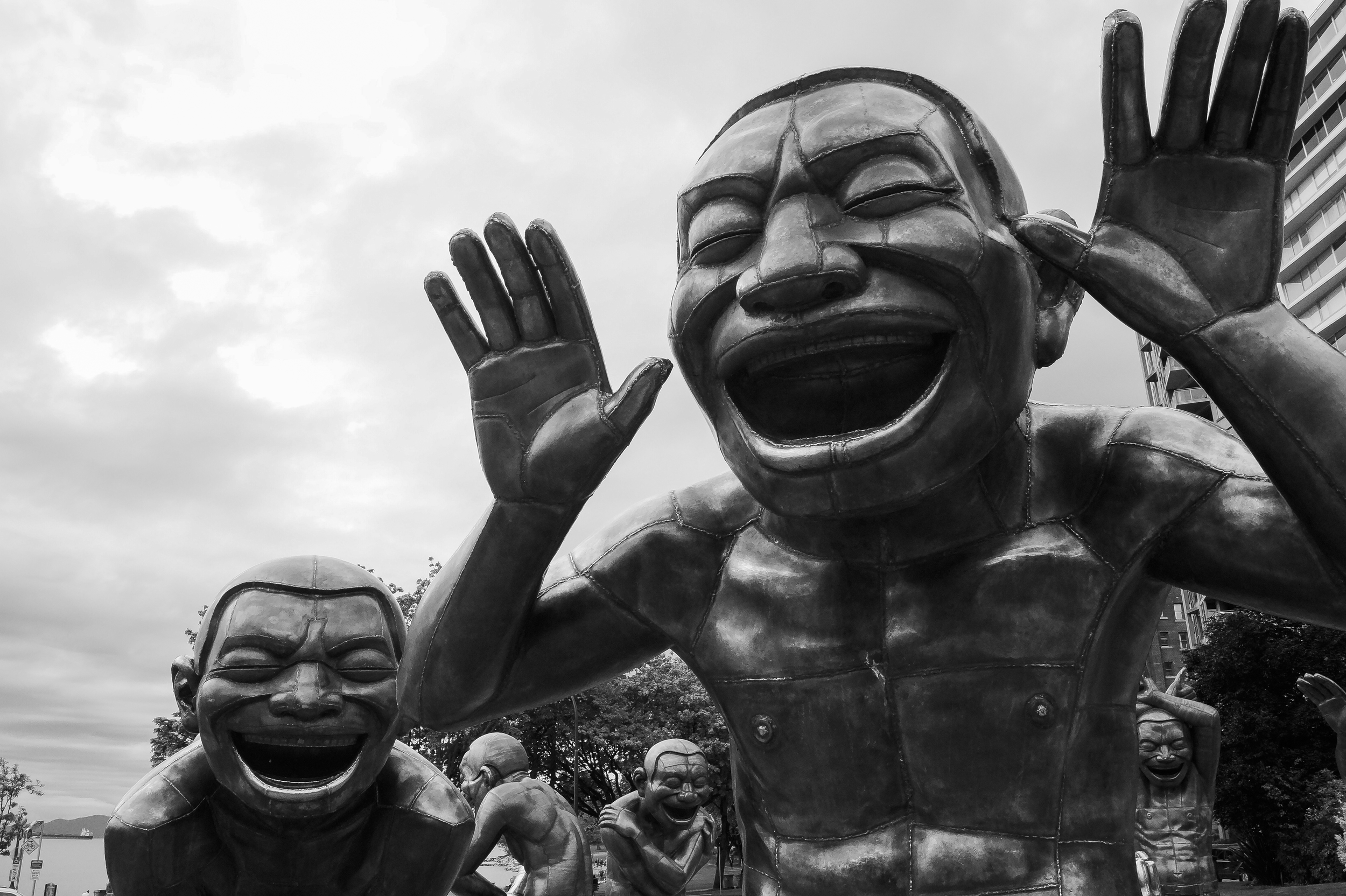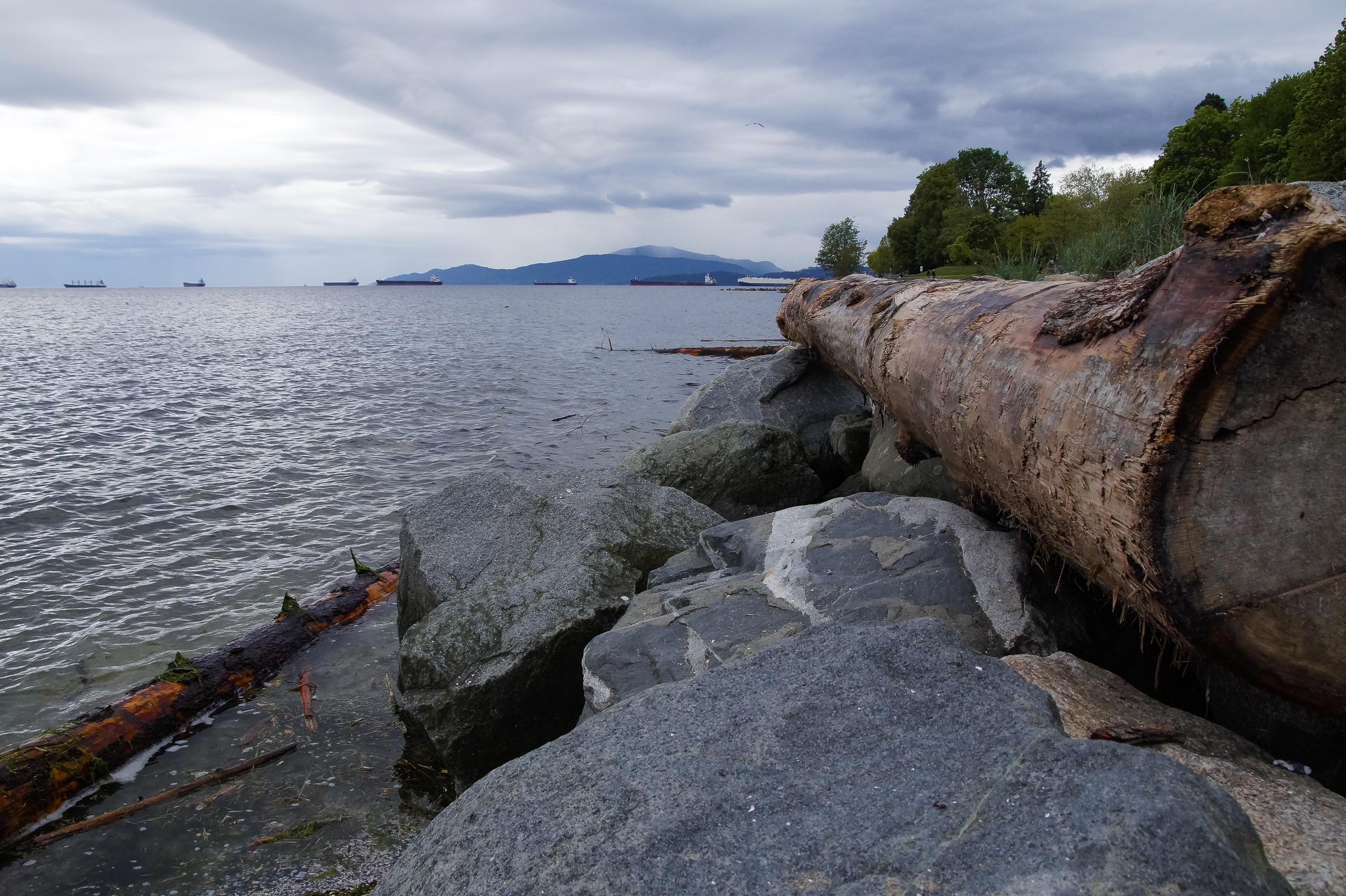 Capilano Suspension Bridge
Another must-see destination in Vancouver is the Capilano Bridge. My journey started by catching the bus from the downtown area, which included a scenic ride across the Lions Gate Bride. As we approached the other side of the bridge, we were entering nothing but the greenest environment imaginable. The Capilano Bridge is situated inside of the Capilano rainforest, teeming with wildlife and vegetation. If there's anything that excites my creativity the most, it's knowing I'll be immersed into nature for hours on end!
Upon entering the park, there were several exhibits set up explaining the long history between the natives and Canadian settlers. This was reflected throughout the rest of my trip as well with the many totem poles structured throughout the city.
After spending some time learning the history of the area, I eventually came to the Capilano suspension bridge. Just as its name implies, the bridge is suspended several hundred feet above the rushing waters of the Capilano River. A placard displayed before stepping onto the bridge compared the height of the bridge to two Tyrannosaurus Rex dinosaurs on top of each other, or as coming up right to the shoulders of the Statue of Liberty. It also ensured its safety, saying that the bridge could hold the weight of 96 elephants at one time. A fear of heights has never been an issue of mine, but after this experience I can completely understand why others suffer from such a phobia. Once I stepped onto the first plank, I could feel the steps of all 50+ people on it. It swayed often, prompting me to find my balance rather quickly. After catching my balance, I then had to get the pictures I wanted while not being in people's way and vice versa. I found it very difficult to steady my camera to accurately capture the nature surrounding me, but I was able to look past the fear of falling to get the shot I wanted. This was a rare opportunity to have an aerial view above a body of water so grand and majestic that I couldn't pass up. After fumbling and stumbling across, I gratefully reached land on the other side. Talk about a relief!
I was surprised at how much this park had to offer. Large tour groups bustled by as tour guides rambled off facts about the various trees, plants, and animals in the area. I took this time to get lost and explore. The park did an impressive job of creating paths and other suspension bridges high above amongst tree canopies to allow visitors to safely explore without harming the environment. It was in these hours that I was able to learn more about the rainforest and really take in the essence of it. A few hours after taking photos and taking another shaky bridge excursion, it was time to say goodbye to my newfound natural treasure.
As you might imagine, I captured hundreds of stunning shots during this trip. Check out some of my favorite shots here.
I'll see you back here soon, as I share some more Van City stories and must-do's in the area.
Journey On,
Bri