Stanley Park
Stanley Park, known for its gorgeous seawall and myriad of activities also made its way to the top of my list to visit. Often deemed better than New York's Central Park, Stanley Park lived up to its reviews with its beautiful scenery. After walking along the seawall for a while, I noticed the many bikes whizzing past me. Having been tired from my half-day adventure at the Capilano bridge, I thought it would be a change of pace to experience this park in a mobile form. I soon found myself at one of many bike rental shops placing my bags into the basket of a cute chrome orange bicycle. The park has a pretty good system with its paths, designating one side of the path for bikes and other wheeled vehicles, and the other side for walking and running. This made for a much less stressful ride as a less-experienced city biker.
Riding along the seawall is a MUST if you want to capture more of the park without feeling fatigued. I was able to get a panoramic view of multiple sides of Vancouver. At one moment, I was near a bustling city center. A moment later, I found myself catching the sea breeze with snowcapped mountains looming high above. Although I encountered moments of uncertainty as to whether I'd be able to endure the entire ride, I mostly enjoyed this part of my trip. As this 5-mile ride came to an end, I came across a beautiful flower garden - a perfect ending to a day spent immersed in Vancouver's nature.
Granville Market
Stretches, meditation, and prayer welcomed me into my last day in this beautiful city. I had one last destination in mind before my departure and planned my route accordingly. After stopping at a diner for breakfast and a couple alcohol-friendly beverages, I did some light shopping at 8th & Main. Had I not been on a tight schedule I seriously could've spent hours in this store! Soon after, I caught the bus to my final destination, Granville Island.
While this location is mainly known for its bustling marketplace, I was pleasantly surprised to see that it was also on the water, allowing me to catch some more aquatic breezes and views.
Before getting to the marketplace, I came across Ukama, an art gallery showcasing work primarily from artists residing in Zimbabwe. The owner of the gallery shared her story of living in Zimbabwe for a few years, wanting to help those in the declining economy as much as possible. Sculptures, paintings, and photographic work were around every turn and had me seriously debating if I wanted to purchase these pieces upwards of thousands of dollars. Learn more about this gallery here: http://ukama.ca/
Soon after leaving the gallery, I spent time out on the docks, taking in a beautiful view of the Burrard Bridge. Still anticipating the much discussed marketplace, I saw people entering a building that looked like a warehouse. As I got closer, I noticed that this was the Public Market and decided to make my entrance.
Chaos and energy surrounded me as I entered the market, with hundreds of people in line purchasin from the vendors in the space. Vendors ranged from fresh fruit stands to artisans selling their creations. To say I was overwhelmed would be an understatement. I opted for a fresh pressed juice before maneuvering my way outside to get away from it all. Although there was lots of commotion, I could tell that the foods were fresh and prices reasonable.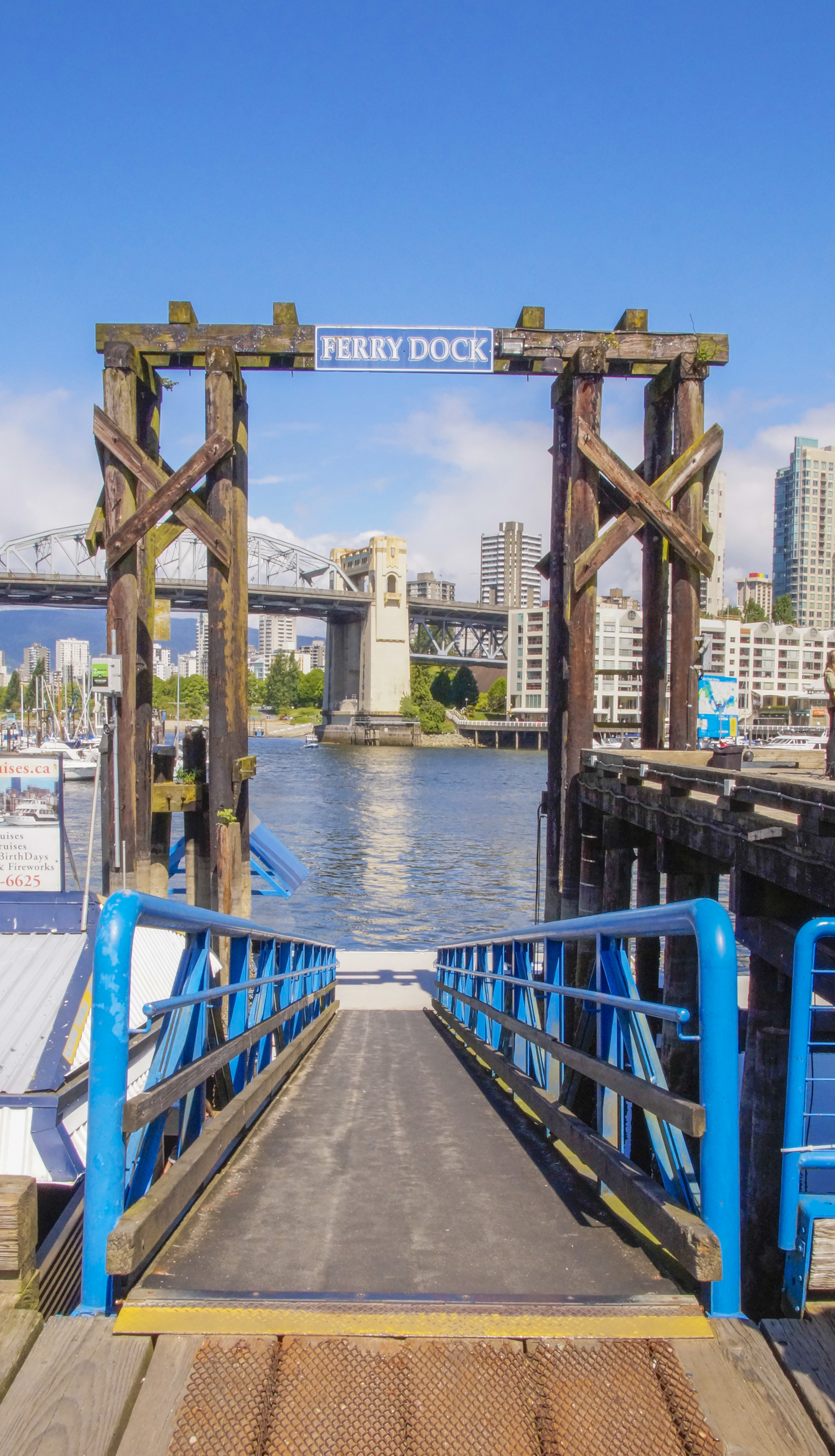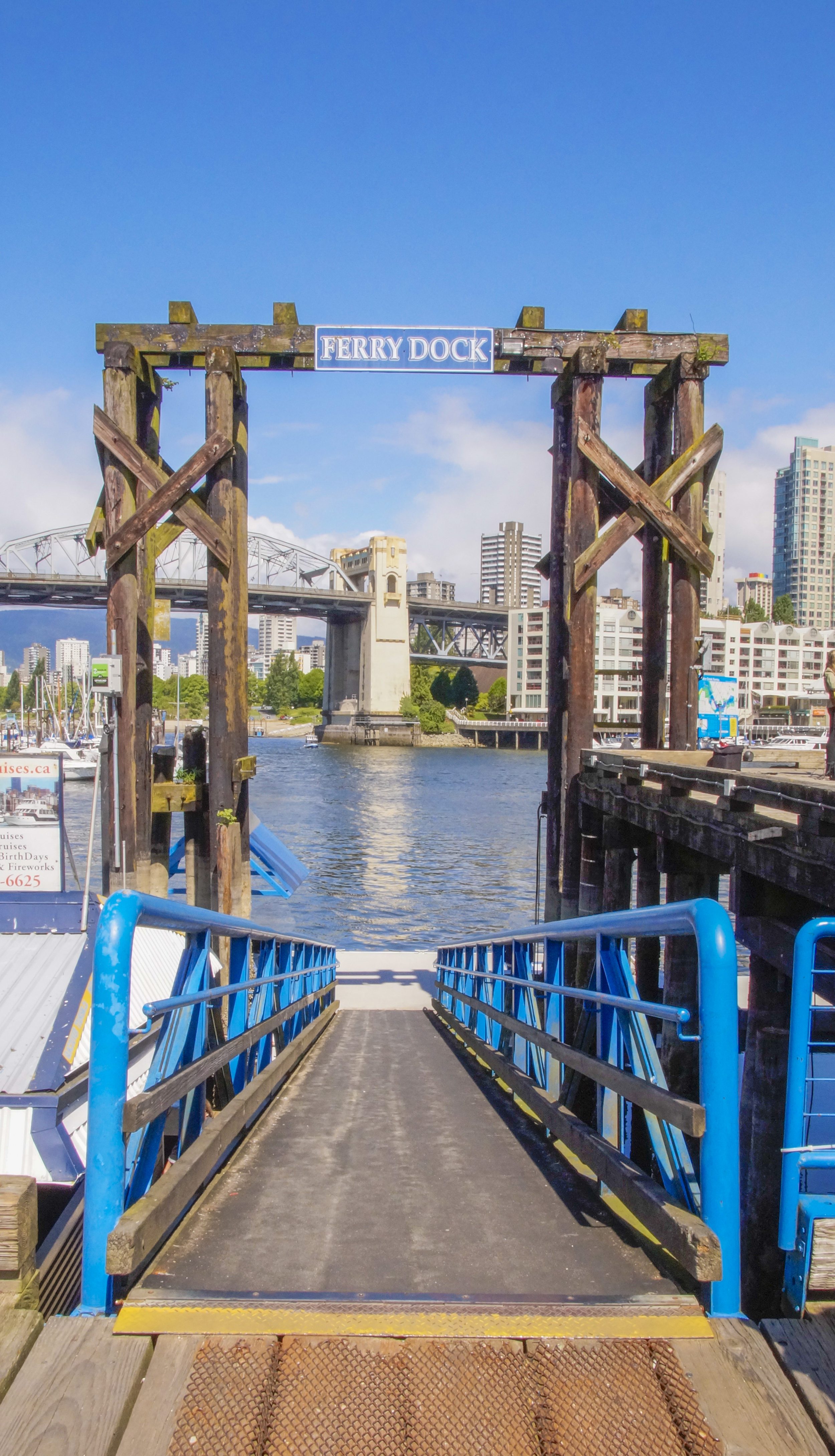 Foodie Favorites
You seriously can do no wrong dining in Vancouver. This diverse landscape welcomes many cultures and that's reflected in their cuisine. Check out my top restaurants below.
Loving Hut Express- deeeelish vegan food truck that serves various types of sandwiches. Seriously, this place makes you forget that your crunchy chicken sandwich is actually meat-free.
Campagnolo — This quaint Italian spot is prefect to stop by before a night out on the town or to grab a drink. I ordered their olive dish as an appetizer and the strozzapretti for my main dish. The bartender made a mean Negroni as well!
Hokkaido Ramen Santouka — Bring your chopstick skills for this ramen spot. They have various ramen dishes available that will easily satisfy the hungriest of travelers. You might even make a few friends at the community table at the front.
Gojo Café — This tucked away restaurant serves fresh and fast Ethiopian cuisine.
Reflection
After getting on the bus and back to the Skytrain to the airport, I had a nice time to reflect on my time in Vancouver. Having been my first solo international trip, there were many lessons and observations to take back home. A place I'd only enjoyed for 2.5 days made me feel so alive. Vancouver proved itself to be very liveable. The people were friendly and the food, amazing. The quality of life I experienced proved that this was a place for opportunity and adventure for people from all backgrounds. It also confirmed for me that solo travel is possible and still enjoyable. It provides you time to get to know where you can fix your travel habits and how to prepare for the unknown. With these things in mind, I'd recommend this city for anyone who needs fresh air and a refreshing experience.
Until next time, journey on.
Bri
Check out more shots from Vancouver here.